One Local Nonprofit Provides Major Financial Boost To Another
Appears on WHMI 93.5 Local News: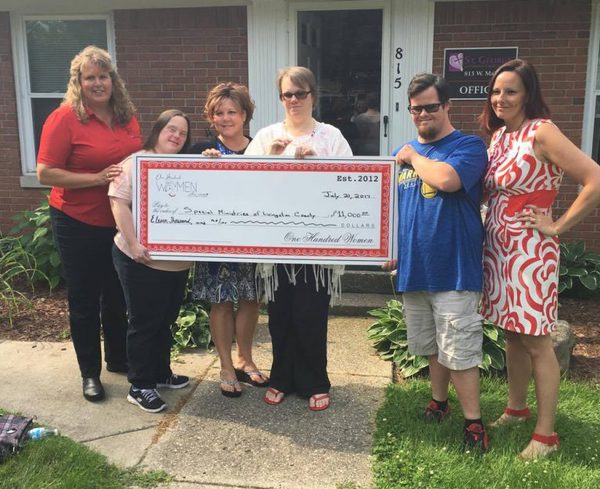 A local nonprofit was recognized for its work in the community with a major donation last week.
Special Ministries of Livingston County received a check Friday for $11,000 from the Livingston County chapter of 100 Women Who Care, which brings together women from across the area to hear a presentation from three local nonprofits. The women, who each write a check for $100, then vote on which group should receive funding. Special Ministries provides support and activities for individuals living with cognitive and physical disabilities offering growth in personal relationships, continuous learning, recreation, and spiritual development.
Interim Executive Director Sabrina Musko says the money will be used to lower transportation and program costs, sponsor more participants and ultimately to provide more programs for participants. The organization was started in 1972 by the wife of the minister at St. George Lutheran Church in Brighton and was originally known as St. George Special Ministries. It eventually became the Special Ministries of Livingston County in 2008. The agency serves roughly 250 people each year, organizing about a dozen activities and events each month. (JK)